You Love Working With Animals
You love working with animals and have decided to make it a career as a pet groomer. You wonder – Where do I start? Who will teach me? Who will give me that first opportunity?
LIGA will help you make your dreams of working with pets a reality. We currently own and operate 10 grooming shops on Long Island in addition to LIGA and employ over 40 groomers, bathers, and assistants. We will give you the skills and confidence you need to land your first job as a bather, assistant, or groomer. We also offer job placement assistance and tuition assistance.
The Best Teachers Make The Best Students
We Have the Best Teachers In NY
Our teaching staff is made up of patient, experienced professionals that are going to make you a professional pet groomer in just a few short months. They have the practical knowledge and know how to teach you the tricks of the trade. Learn how to get through difficult grooms, learn breed specific patterns and deliver those adorable faces.
Learn More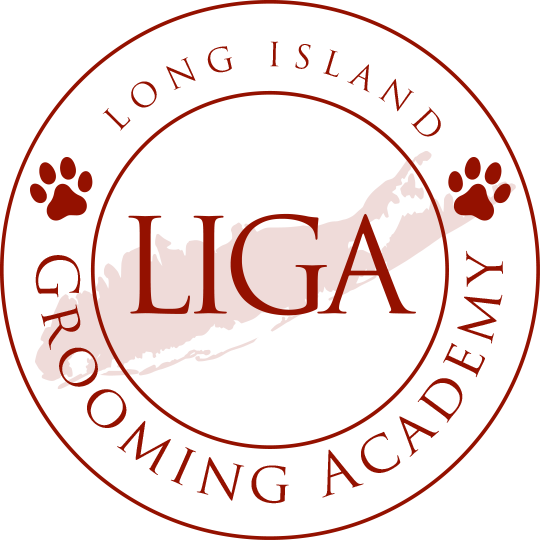 HANDS ON TRAINING
Our Courses Provide The Most Hands On Experience Of Any Grooming School
We believe in hands on training. If you want to get better at bathing dogs, then you need to bath dogs – EVERY DAY and ALL DAY. If you want to learn how to groom, you need to groom EVERY DAY and ALL DAY.
Learn More
Do you have previous pet experience? Even better! Now is the very best time to pursue a rock-solid career in pet grooming. With flexible course schedules ranging from full-time, part-time and even weekend availability, you have no excuse not to fulfill your dreams of an exciting new career in pet grooming. LIGA can place you in the perfect course to accelerate your career and jump start your life today!
How Is LIGA Different?
Unlike other schools that ask you to bring in your own dogs or a neighbor's dog to practice on, we have an endless supply of different breeds, sizes and coat types for you to practice on. You will be grooming several dogs per day and dealing with the public to learn how to satisfy the pet parents. We are there guiding and teaching you every step of the way.
YEARS
The only source of knowledge is experience. You can trust your education to LIGA.
Locations
We don't just educate, we also operate 6 Shops of our own!
Employees
We employ over 40 groomers, bathers, and assistants in our shops.